Innovative VoIP Phone Service
for your Business
With over 100 essential build-in Features,
high call quality, and customized affordable plans,
VoIP phone service is simply the best solution for a modern business.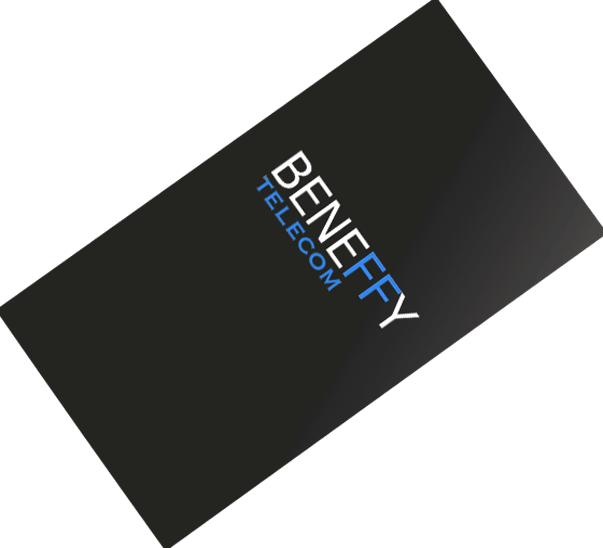 More Features
Better Business
---

Innovative communication tool that give you a competitive advantage. • Multiline Flexibility • Office to Cell phone call redirection • Never miss a call with our Follow Me feature • Work on the go using VoIP features

Creative, adaptive
and ever-ready to serve you.
A Small Business, an Enterprise, or even a single Entrepreneur... VoIP can benefit you and help to bring your business to a next level. It's reliable and inexpensive phone service to stay connected to the world of opportunities!
Pursue your passion.
Build a smart VoIP phone network to grow your business.
Free Trial
Next Generation VoIP Phone Service
Affordable phone service that anyone can customize to fit their needs.
Next Generation VoIP Phone Service
Easy Set-Up and Manage
Build your own Phone Infrastructure in minutes with our User-friendly Interface. With powerful Admin Panel you can customize your features, add unlimited extensions, choose phone numbers and effectively control your phone network. VoIP phone system is simply the best solution for the modern business.
Big Saving
Save Up to 75% on your monthly Phone Bill!
With Beneffy Telecom you got 100+ FREE phone
features
with unlimited extensions,
FREE in-network communication
, and
FREE incoming calls.
 No Annual Contract. Pay as-you-go. Get More & Pay Less. Switch to VoIP & start saving today
24/7 Support
Our US-Based Customers Service can help to customize your plan towards your business goals and suit your budget. Beneffy 24/7 Tech Team provides you a Support to get the most benefits from VoIP Service, from enabling your phone features to pre-configuring your VoIP phones. 
Our Most Popular Phone Features
Local Phone Numbers
Huge amount of
Local Numbers
are available for you.
Become a part of your community with thousands of local numbers in hundreds of area codes across all states available exclusively to our customers.
HD Conference Service
Connect your employees world-wide with HD Voice in a secured HD Conference Service
Powerful Admin Portal
With our powerful admin panel, setup never been so easy and simple. Setup your Office PBX just in a minute.
User Extensions
User extension allows to assign a short number for every phone in your office. All our extensions come with advanced and powerful VoIP Features which allows you to adjust your Cloud PBX Service in the way YOU need it.
Virtual Receptionist with IVR menu
Welcome your callers with a professional Virtual Receptionist.
Upload or Record your own voice message
Operator Console
Busy front desk personnel now have a friend with the Operator Console. These apps enables call managers and admins to manage inbound call traffic easily and efficiently.
See what our customers are saying about US
"I setup the whole system just in a minutes.
We ordered pre-configured phones and just connected them to our office network.
Thanks for making it so SIMPLE! 
Very quick and high quality professional service."
John C. Terreson
"Thanks to Beneffy Tech Support, I was able to customize and enable features the way that I Never Miss a Call now.
Great job guys! Thank you so much! "



Joanna Betton
"I love the features! Now I can make conference calls with my partners from all over
U.S. and it's all included in my bill, which is almost half less than I paid before =)"



Kate Smirnoff
"Our company has several busy offices although Managers are not always around to take a call. With Beneffy Telecom VoIP service all our employees are connected in one phone network, no matter where they are.
Now we never miss a potential customers and our revenue raised a lot!"


Leslie Shnider
"I love the interface I got! It's so easy to manage. I see all my features and call activity.
I had to add a new line and I did it in just a few clicks!
Now I can take even more calls and get more orders!"


Samanta Smith
Learn How VoIP Can Benefit Your Business
Thousand people choose VoIP for their business PBX everyday.
Mobility
Virtual Office Phone System moves your communications in the Cloud. Features such as Call Redirection and Follow Me let you be on-call anytime, anywhere. Never miss a call! VoIP offers multi-line flexibility and voicemail via e-mail notification, letting you stay connected through all your favorite devices. Whether you're on your desk phone, computer, laptop, cell phone, or landline, you can stay in the loop.
Efficiency
Run a more streamlined businesses with efficient features that work for you. With Cloud communications, you get an automatic upgrade when it comes to efficiency. VoIP service gives you high quality voice, extra phone features, and a competitive advantage that helps you grow revenues. Our Solutions are fully customized! Get the best of the VoIP innovative technology.
Integrity
With multiple extensions, you can build a phone network connecting your business team together - no matter where they are.Virtual Receptionist redirects your calls to a specific extension to best serve the needs of callers and give them the experience you want your brand to be known for. Customer satisfaction is what makes your business a success!
Cost Effective
VoIP technology can help decrease your phone expenses by up to 75%. Get reliable office phone system for a fraction of the cost of a landline! With Beneffy, you get a wide range of powerful, FREE phone features. Enjoy unlimited extensions, FREE in-network communication, and FREE incoming calls. Save a LOT of money pay ONLY for what you actually use. We appreciate your business and want to help you grow yours.
Our team of professionals are here to help you!
Speak to a VoIP specialist today.
Call Us at
1 (844) 455 5566
Beneffy.com
Beneffy Telecom is a leading provider of VoIP Business and Residential Phone Services. We offer the most customized plans and provide with the lowest market rates, with No Value commitment. Get the most benefits for your business with 100+ Free Calling Features. Your success is our goal.